THE "Sea Stories" of PROVIDENCE

---
---
SHARED EXPERIENCES, PERCEPTIONS, MEMORIES AND POINTS OF INTEREST AND CLARIFICATIONS AND INTERPRETATIONS OF VARIOUS TOPICS PAST AND PRESENT BY THE CREW. PLEASE FEEL FREE TO MAKE COMMENTS. sam@star77.com
---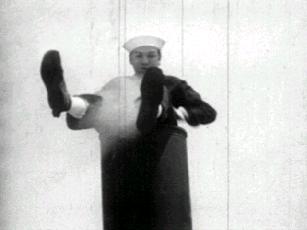 Date:
Wed, 25 Aug 1999 16:32:13 -0700
Vic
I see you remember that song. We played a lot of crazy music with the
guitars and and "Crusher" on the trash can. Remember the Daly Court
Apartments where we all lived. It was another time. Also with Everette
with his flute and we on guitars in the bathroom at the FT School in
Mare Island. Got good acoustics there.
Will share memories in small doses now that we have each other's email
address. Glad to make contact again after so long a time.
Sam

lheureux@us.ibm.com wrote:
>
> Sam,
> Just a quick note?
>
> It was good to hear from you last night. I had received the message that you
> had called earlier in the day from my son. He called me at work and said that
> ?some buddy of your from the Providence had called.? He wrote down the name but
> it was on my desk upstairs and he couldn?t remember. I immediately thought of
> Ozzie, since I think he is the only one that I could think of that could have
> had my telephone number. I was pleasantly surprised that it was you! I have
> tried unsuccessfully for a couple of years now to locate your mailing address.
> I occasionally would scan the address pages on the Web looking for new Sam
> Villa?s. Not much success.
>
> I found the CLG6 website this morning and spent way too much time scanning all
> the pictures and reading the Guest Book. The reunion looked like it was a
> success and I guarantee that I will make every effort to attend the next one.
> We have all grown a little older ? it was interesting to read the comments about
> ?not being able to stand for long periods of time? and discussion of the food
> and accommodations. We ARE a bunch of ?old farts? aren?t we?!
>
> You were fast in adding my name to the website!
>
> A lot has happened in the last 27 years. It would take a week of continuous
> talking to just highlight the events. I guess we?ll just have to get together
> over a few beers!
>
> Do you travel much? How is your brother?
>
> You know, just last Saturday I came across my U.S.S. Providence Sailing Club
> membership card. It must have been an omen. I still have my sailing club
> windbreaker with patch attached. It doesn?t quite fit ? must have shrunk!
>
> My oldest son, Marc, is now a Sgt. in the Army reserve. (Actually he is in
> Wisconsin this week going through a two-week long sergeant training program). I
> tried to interest him in the Navy, but to no avail. He will do his EIGHT years
> of duty (the army gave him a good training package ? 56 weeks of electronics)
> and then get out. You know, he couldn?t even spell ?resistor? when he started,
> now he is a LAN Network administrator, versed in UNIX, NT and LAN/WAN
> operations. I?m proud of him! He is also a Reserve Deputy Sheriff, an adult
> Scout leader, an Scout Explorer Post advisor, going to DeVry Technical School
> for a degree, and still has time (an energy) to backpack and rock climb.
>
> Next is Nicolas. He graduated High School last year and has been taking courses
> at the Junior college. His major is Computer Graphic Art, although he would
> rather work with clay. He is at an age where he is unsure of his future. He is
> an experienced camper and backpacker, and was a Camp Counselor this summer at a
> Scout camp in Michigan. I think he would like to be an Outfitter for High
> Adventure outings (like a Colorado River guide) but doesn?t know were to start.
> He works different hours at a major Sporting Goods specialty store in the
> Camping/Canoeing department. If I were ever going into uncharted area I would
> definitely want to have him along.
>
> My youngest son Timothe? this year is a sophomore at Lake Zurich High School.
> His is in the top 10 percent of his class and enjoys the band. He plays
> Baritone in the Jazz Band, Tuba in the Symphonic Band and Sousaphone in the
> Marching Band. He also is an avid outdoor person and tries hard to compete with
> his older brothers!
>
> Penny, has been working as a Data Entry person for GE Capital Leasing dealing
> with car lease approvals. Ironically she is responsible for the West Coast
> District (your part of the country)! It was a change for her to switch from the
> Food Service industry (Marriott) where she had been for the past eight years
> dealing with grade-school kids in the cafeteria to an office job punching in
> numbers into a computer worksheet. She is active in many projects, mostly
> within the Boy Scout organization, trying to keep up with ?me and the guys?.
>
> I have been with IBM for the past three+ years having been laid-off
> (down-sized?) from a graphic arts computer company. I was there for eight
> years. Prior to that I worked 15 years in the Medical equipment industry with a
> few companies, working my way up to Regional Manager for Customer Service in the
> Midwest. Times change and you have to keep your eyes open. There is no such
> thing as company loyalty to their employees anymore. I would like to retire
> within the next seven years, in fact tonight I have an appointment with my
> financial advisor to make sure we are ?on-track? with this goal. We have
> purchased property on a lake in Northeast Illinois where we plan on building a
> house and moving to in the future. I really do miss the Northern California
> area around Santa Rosa, I don?t think I?ll ever get back there though.
>
> I have done a number of exciting things in the past years and I hope to get
> involved with white-water kayaking in the future. It?s too bad we have to
> travel a great distance to reach ?fast water? from here. Maybe I?ll try flying
> an ?Ultralight? aircraft next (Penny hates me bringing up the ?flying? subject.)
> I did complete some time ago, my ground school and instrument flying classes in
> the classroom ? I just don?t have any time in the air. My life has revolved
> around the Boy Scouts. I have been an active adult leader for the past 13 years
> and held many leadership positions. I have been recognized with many awards but
> I think the greatest reward I have is my family - a family that shares their
> adventures and ambitions. A family that cherishes the time together, even if it
> is only to have supper. We all have diverse and busy schedules and sometimes we
> only see each other as we are leaving the house to attend a meeting or go to
> class, even though we all live in the same house. We are all involved in
> Scouting in some form so we usually get together at some Scouting function ?
> dinner, campout, backpack trip, etc.
>
> So Sam, how the hell are ya?!!??
> Victor C. L'Heureux
> Order Fulfilment
> IBM Global Services

---

From: Osredkar, Florian
> > Sent: Monday, August 16, 1999 10:59 AM
> > To: 'samvilla@home.com'
> > Subject: A voice from the past
> >
> > Ahoy Shipmate and Honored Drill Team Leader!!!!
> > What a surprise it was to find out that PROVIDENCE has a web site
> > dedicated to her and that the guy tending it is my shipmate and friend
> > from the best days of my life. Much was said about you, Sam, at this past
> > weekend's CL-82/CLG-6 reunion in Covington and I felt honored to tell the
> > guys that you and I were once in the same division and also members of a
> > one-of-a-kind drill team. I guess I was basking in the glow of some of
> > your accomplishments.
> > I looked up PROVIDENCE'S (your) web page and was really impressed by
> > it. As I recall, you never did anything half way. I'm glad you included your photo
> > on the page. The years have been kind to you, contrary to what my
> > brother-in-law Bob Wein ( FTM2) and I had expected.. Is it your lovely wife that set you
> > on the right path? Well, both Bob and I have good wives. Time has not
done nice things to either of us- I
> > have half the hair I had in the service and Bob has twice the girth he had
> > in his Nav days.
> > You may not remember me and I don't have a way of sending you a photo
> > to refresh your memory so maybe I should have written and sent you a
> > picture but e-mail is faster. I hope this won't be the last of our
> > correspondence so perhaps there will be a chance to exchange some photos
> > along with memories.
> > Mike Matteson, who apparently has been in touch with you, said that
> > you are dealing in real estate. Judging by the fact that the web photo
> > shows you sailing you must be doing well. That away to go, Sam!! Got any
> > children? Are you a grandfather yet? How long were you in the Navy before
> > you decided to bail out. I saw a cruise book at the reunion that was put
> > out shortly before the ship's decommissioning and your picture was in it
> > along with some other guys' that I remember (Krakow, Matis etc.) so I'm
> > assuming you went to WestPac. Whatever became of the drill team? Do you
> > keep in touch with any of the guys? L'Heurex and I kept in touch for a few
> > years after we got out and then sent Christmas cards to each other for a
> > few more but that ceased also and there has been no communication between
> > us for several years now. Bob Wein married my sister and lives about two
> > miles from me. He's become a brother to me and we reminesce whenever we
> > get together. You've been enshrined in both of our memories.
> > Sam, I could fill a book with questions and reminescences that
> > involve you and the life we had aboard the PROV but I'm a dismally bad
> > typist and it would take me forever to do it. So I'll wait for you to
> > reply and then I'll call you and we can shoot the "s." Maybe I can get
> > Bob on a conference call and then we can really let loose. Looking forward
> > to hearing from you. My home phone is (216) 486-5245 and my e-mail is
> > fosredkar@sigbrands.com
> > Adios muchacho,
> > -"Ozzie"

---

Snipe's Lament (submitted by John Armstrong)

Now each of us from time to time has gazed upon the sea and watched the mighty warships pulling
out to keep this country free. And most of us have read a book or heard a lusty tale, about these
men who sail these ships through lightning, wind and hail. But there's a place within each ship that
legend's fail to teach. It's down below the water-line and it takes a living toll - - a hot metal living hell,
that sailors call the "Hole." It houses engines run with steam that makes the shafts go round. A place of
fire, noise, and heat that beats your spirits down. Where boilers like a hellish heart, with blood of
angry steam, are molded gods without remorse, are nightmares in a dream.

Whose threat from the fires roar, is like a living doubt, that at any moment with such scorn, might
escape and crush you out. Where turbines scream like tortured souls, alone and lost in Hell, are
ordered from above somewhere, they answer every bell. The men who keep the fires lit and make
the engines run, are strangers to the light and rarely see the sun. They have no time for man or God,
no tolerance for fear, their aspect pays no living thing a tribute of a tear. For there's not much that
men can do that these men haven't done, beneath the decks, deep in the hole, to make the engines
run. And every hour of every day they keep the watch in Hell, for if the fires ever fail their ship's a
useless shell.

When ships converge to have a war upon an angry sea, the men below just grimly smile at what their
fate will be. They're locked below like men fore-doomed, who hear no battle cry, it's well assumed
that if they're hit men below will die. For every day's a war down there when gauges all read red,
twelve-hundred pounds of heated steam can kill you mighty dead.

So if you ever write their songs or try to tell their tale, the very words would make you hear a fired
furnace's wail. And people as a general rule don't hear of these men of steel, so little heard about this
place that sailors call the "Hole." But I can sing about this place and try to make you see, the
hardened life of the men down there, 'cause one of them is me. I've seen these sweat-soaked heroes
fight in superheated air, to keep their ship alive and right, though no one knows they're there.

And thus they'll fight for ages on till warships sail no more, amid the boiler's mighty heat and the
turbine's hellish roar. So when you see a ship pull out to meet a war-like foe, remember faintly if you
can, "The Men Who Sail Below."

-Anonymous

---

Subject:
Re: 6 Inch Guns
Date:
Thu, 24 Feb 2000 16:01:25 -0500 (EST)
From:
Michael Matteson <MichaelM@lmssi.com>
Sam,

I recall a couple of "hot gun" incidents involving Turret 1. The selection
of who went up to cool the gun barrel wasn't just a chance thing decided at
the spur of the moment. It was driven by the Ships Organization and
Regulation Manual (SORM) which in turn determined the Watch, Quarter and
Station Bill. (Remember that thing?) Although I don't know for sure, I would
guess that Jim and Smiley were probably on one of the repair parties during
GQ and Condition II and may have been filling the billet numbers assigned
the hose detail for hot gun procedures. There were probably 3 men involved.
The plugman, hoseman and nozzleman.

The Gunners Mates would have been plenty busy keeping the turret trained to
a safe firing bearing in case the powder cooked off and striking ammo back
into the magazine in case the projectile cooked off.

I also remember a couple of premature detonations of 6" projectiles that
resulted in a lot of teak deck being torn up and the "beer can" antenna
mount on the bow being riddled.

I'm happy to see Capt. Tisdale on-line. He performed my first re-enlistment
on the Quarterdeck in July of 1966.

Keep your powder dry,
Mike

---

Subject:
USS providence
Date:
Sun, 5 Mar 2000 20:11:36 EST
From:
Billcv61@aol.com
Hey Sam,
Great site. I was never aboard the great ship Providence but I had a super friend who served aboard her in 72 or 73. His name was Steve Linthicum. He was a BMSN then transferred to the Richard B. Anderson. He was from Arizona but I can't locate him. If he knew you had this site he would love to hear from other shipmates. Or if you locate him he can contact
me at billcv61@aol.com. Again it is a super site and I came across it after scanning the Richard B. Anderson site. Thanks for your devotion to the rest of your shipmates for providing a site of great interest.
QMCS RET Bill Armstrong

---
MICHAEL MORRILL COMMUNICATIONS
---
Subject:
Missel house flooding
Date:
Sun, 19 Mar 2000 20:07:03 -0800
From:
michael morrill <michael.morrill2@gte.net>
To:
samvilla@home.com
Alright, Sam, here is a memory, sea story or whatever you wish to call
it that should be right up your line. When I was aboard Providence
there was in incident in which the missle house flooded resullting in
the destruction (I was told) of a number of very explensive toys.
Apparently the sprinkler system was activated for reasons I never
learned and the water was not able to drain from the missle house
because the drain ports had been painted over so many times that they
were completely sealed shut. (A side note to this story - Captain
Tisdale did not like entering harbor with launch scars showing on the
missle house so after missle launches there was always a scramble to
repaint the rear of and
(some times) the rear sides of the missle house. Since the Providence
always seemed to be at "T minus three and holding" we were always late
securing from missle drills. Can any of you folks who were missle house
people at the time fill in any details or at least correct my waning
memory?
Mike Morrill
michael.morrill2@gte.net

---
Sam. This is Mike Morrill again. Since I have found you folks on the
internet, I have beeen spending quite a bit of time looking at your
site. The photograph submittedof the bridge Larry Byrd states was the
bridge that personnel had to cross to go on liberty in Yokuska was
unfamiliar to me. I don't question his statement, but am a little
distrubed that I don't remember the bridge. I was on the Providence for
a little over a year while we
were home ported in Yokuska and for the life of me I don't remember the
bridge. I remember people, events,and deffinately certain days, but I
don't remember the bridge and
obviou sly I left the base to get home to Akiya whenever the ship was
in. That makes me wonder how many of the vivid memories I have of my
time aboard Providence are acurate. How much of what I remember are
memories, how much sea stories, or worse bold faced lies? Most likely,
what any one crewmember remembers is a mix of all three. I can see the
true value of having a group like this who can fill in the details and
strengthen the accuracy of our past. After all, we are all individual
parts of the history the kids in public schools are studying today. I
would imagine that crewmembers of different divisions envisioned the
Providence from completely different perspective. Flag Staff obviosly
would see the Providence differently than ship's crew. Each pay grade,
rating, age group, married or single, officer or enlisted would remember
events such as crossing the line with a different immage. It would be
interesting to pick one event and have as many of the folks as possible
send in their version of what happened. I think you would find an
interesting variety of views. At any rate I appreciate Mike Matteson"s
response to my Email ; it gave me a comepletely differeent image of the
event. I don't remembe Mike but that would not be unusual. It always
amazed me that I spent nearly three years on Providence and only saw
about twenty-five percent of the ship.
---
Sam, this is Mike Morrill Again. I was looking at the Providence site
and I noticed what I
believe to be an error. It was stated that the Providence had recieved
a "direct" hit on her
midships radar causing sever damage but no personel casualties. That is
a little different from what I remembered from being there. At the time
we were hit we were making a slow port turn while in the process of
either unloading some marine brass (I believe it was General Walt) up
near the DMZ. The ship was stratled by one of those gun emplacements
the Vietnamese had located in tunnels. Actually we recieved an air
burst above the ship and shrapel from that shell fractured the support
disk for the radar and it just sort of fell over and dangled there. We
did have one casualty - a fellow who had been sleeping in one
of the boats (which of course he wasn"t suppose to be) was struck by a
piece of schrapnel
which dented his hard hat leaving him with both a brusied head and ego.
At the time we were making our slow left turn and were shelled the
Marine 5 inch 38 mount crew was in the process of switching from manual
to automatic mode. The gun's automatic radar (I believe it was
automatic, however I was not a fire control technician so I could be in
error) located the source of theincoming fire and was pointing the
riffles at the target as the ship continued to make it's port turn. By
the time the mount was enbled to fire the muzzles of the rifles were
pointing nearly parralel to the bridge windows. All the windows on the
starboard side of the bridge were shattered if I remember correctly. A
Short followup - several weeks after the evet after all our green
would-be John Waynes had written home to discribe there personal
heroism I remember that CDR Cummings (The Executive Officer)
came on the 1MC and requested that crew members should inform their
families that we, "had not suffered extensive damage to the ship and
there were no casualties" Apparently, some of our more inexperience
crew members had elaborated just a bit in their letters home.
My memory may not be as acurate as I believe so I would be interested in
hearing from any crewmember who could provide versions different from my
own. I do feel comfortable in saying that it wasn't a "direct hit".
Also, I recieved an email from a fellow the same day I recieved yours.
He asked me if I
Yahooed. Being new to this computer thing I didn't know that Yahoo was
just a search engine. I thought he was talking about some deviate sex
practice so I deleted his message.
I want to appologize and invite him to write again. I do have access I
find to Yahool on my Imac.
Thanks again - Mike (michael.morrill@gte.net)

---

I was surpised to see this particular photograph of the Providence
on the web. I remember the day quite well. We were in San Francisco
bay after leaving the Hunter's Point and picking up our replenishment of
missles. It had been announced that a hellicopter would be doing a
photo flyover and that anyone topside would have to be in blues. That
is me standing on the starbord side outside the Captains stateroom on
the main deck. I remember that I wanted to be sure I could be
recognized so I was sure to stand where I would be able to pick myself
out from the rest of the crew who might have chosen to be in the
picture.
I served aboard the Providence from late 1965 until late 1967 as a
DT3 in the dental department. The ship participated in opeation Market
Time when I was aboard. I have a lot of memories of my time aboard;
some good, some bad, a lot just plain bordom. I remember one commanding
officer being relieved of his command and another ending up on
television as one of those everpresent "military advisors". (Admiral
LaRouqe)
My GQ station was the mid-ships battle dressing station right out
side of the personnel office.
Michael G. Morrill, DTC, USN, ret.
E-Mail:
michael.morrill2@gte.net

---

Subject:
Screw Damage Incident
Date:
Sat, 01 Apr 2000 22:21:29 -0800
Fr om:
michael morrill <michael.morrill2@gte.net>
To:
samvilla@home.com


Sam, here's another one for you.

Again, I don't have dates or specific location but I believe this
happened after we arrived in WESTPAC.

During one of our visits to Yokuska (I believe) one of the offices
aboard Providence had acquired a new desk. After we had returned to
sea, two crew members were instructed to dump the desk being replaced
overboard. It was one of those heavy metal standard issue desks.

The two crewmembers given responsibility for the task unfortuanately
took a short cut. Instead of hauling the desk to the fantail where it
cold be safely tossed overboard, they instead decided to toss it
overboard near the midships passageway. Off course the desk did not
float harmlessly away, but instsead sank.

I remember quite well the loud "Twang" the desk made when it hit the
screw. Almost immediately (it seemed) the ship started to vibrate. If I
remember correctly we had to slow our flank speed after that until we
were able to return to port for repairs.

You might check with Mike Matteson to see if he remembers the incident.

Mike Morrill
michael.morrill2/gte.com
---

Subject:
Re: [Fwd: Screw Damage Incident]
Date:
Mon, 3 Apr 2000 16:52:37 -0400 (EDT)
From:
Michael Matteson <MichaelM@lmssi.com>
To:
samvilla <samvilla@home.com>


Yo Sam,

I remember the desk incident although I only remember Prov. going into the
dry dock once in Yoko. That may have been the time, although we dinged a
screw on a log we backed down over either in Manila or Cebu. Maybe we were
able to do both repairs in the same docking.??

The desk incident reminds me of the time I had to replace the focus coil on
the final amplifier in the SPS-42 radar and when I was done I had to dispose
of the old coil. After I checked to make sure it was an odd cog stock no. I
trundled it back to the fantail and was going to just chuck it over the
stern, when I decided it would be more proper to slide it down the garbage
chute (remember it?). The damn thing went down about 2 feet and stuck
tight!! I had to go find some help and we got a chain fall out there and
hooked it to the hand rail and nearly pulled the garbage chute loose from
it's mountings before we retreived the focus coil. Then I just chucked it
over the rail per my original plan. The reason I was so cautious the first
time was that Bos'n Craft caught me emptying a bucket of dirty swab water
over the side one time and I got an ass chewing I'll never forget!!

Mike

---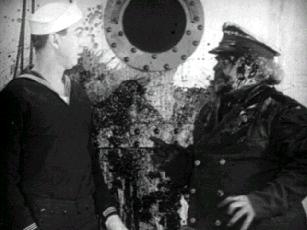 Fri, 21 Jan 2000 21:24:34 EST
From: Bill8485@aol.com

We operated with the FDR, the Albany, the Little Rock (USS LITTLE ROCK (CL-92, later CLG-4), 3 or 4 destroyers, tenders and supply ships. One very true sea story I can relate: I was on the bridge repairing a sound powered phone. We were on gunnery practice with the Little Rock. A hit was supposse to be 1000 yards to the bow. One shot from the Little Rock went about 500 yards to the bow, the second went 500 yards aft, the third went whistling over our ship. The captain shouted over the radio "Little Rock! Little Rock! Cease fire! Cease fire! Damn it! Cease fire!" All was quiet. Thereafter, all personal, other than those on watch were ordered off the bridge.

No announcement was ever made by the captain, or a word said. Thank God the voice transmitters were working that day. You have to remember, we were in the waning days of Morse Code at that time.
Bill
http://www.maritime.org/hnsa-litrock.htm